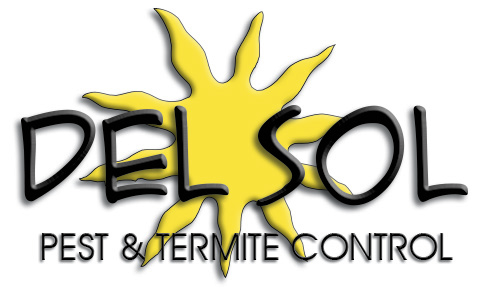 Pest Control & Treatments
Pest Control Services
Del Sol Property Inspections is proud to provide pest control and termite inspections and treatments throughout the central Arizona valley. Our desert climate is an ideal environment for many pests to thrive without proper treatment. Fortunately, Del Sol specializes in pest control services in the greater metropolitan Phoenix area and includes pest and termite inspections with all property inspections. We follow the pest guidelines set forth by Arizona's Pest Management Division.
Pests can cause costly damage to your property and make your home unhealthy to live in. Let us help you with a quality pest and termite inspection in central Arizona! Del Sol Property Inspections inspects for and will treat many pests, including but not limited to the following pests common to our area:
Scorpions
Bedbugs
Pigeons
Black Widows
Crickets
Roaches
Sewer Roaches
Rodents
Bees
Ants
Termites

Termite Inspections
A termite infestation can be devastating to a homeowner, and we're here to help you treat and protect your single largest investment – your home. Termites cause billions of dollars in damage to homes each year and treatment and control are not covered
by homeowners insurance. Del Sol Property Inspections will check your property for signs of existing termite damage or infestations and note areas that may be vulnerable to future infestations. We'll also look for evidence of subterranean termites which are common in warm, arid climates like we have in central Arizona. Termite infestations are often not identified until major damage has occurred; please contact Del Sol Property Inspections today to protect your home with a termite inspection!
Control & Treatment
Upon completion of your pest and termite inspection, we will explain our results and give you an estimate for Del Sol's recommended pest control treatment services. We've been providing pest control and treatment services in central Arizona valley-wide since 2008 and have helped countless families rid their property of unwanted pests over the years.
Please contact us today to find out more about our pest control and treatment services, and schedule your inspection today!
Serving all Cities Valley-Wide, including Phoenix, Tucson, Flagstaff, Mesa, Scottsdale and the surrounding areas of Maricopa and Pinal Counties
Del Sol Property Inspections: Choose the best for your nest.